Dow's Sustainability Journey in Home and Personal Care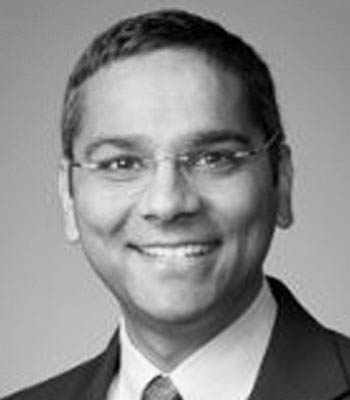 Pankaj Gupta
Senior R&D Director, Home and Personal Care
The Dow Chemical Company
Pankaj currently serves as a Senior R&D Director for the Home and Personal Care (HPC) Business within Dow. He has more than 14 years of experience that spans product development, customer service, finance and investor relations, corporate strategy, M&A integration and business, portfolio and talent development. In his current role, he leads a global team of research & technical service professionals and has the responsibility for implementation of innovation strategy, customer-collaboration, product development, talent management as well as commercialization of HPC innovation portfolio.
Prior to his current role, he served as a Director in Dow Investor Relations from early 2017 to mid-2019, where he led investor engagement efforts to ensure transparent dialogue between executive management and the investment community about the Company's financial performance and investment thesis. He played a key role in executing the investor relations strategy, marketing and sell- & buy-side investor engagement plans leading up to, post-close and through separation of new Dow from the DowDuPont merger.
Pankaj began his Dow career in 2005 at Dow Texas Operations, Freeport and has since held various roles in technical and management capacities in Packaging and Specialty Plastics, Ventures and Business Development, Corporate Research & Development, R&D Strategy, Industrial Solutions and Dow Silicones, that have involved development and implementation of new chemical and materials related technologies, portfolio management, technology assessments, new business development and M&A integration. In 2011, he was named Sr. Strategy Leader, R&D and as part of the role, he assisted the Executive Vice President and the Chief Technology Officer in planning and implementation of R&D strategic initiatives, technical communications, external relations, portfolio management and technology strategy development. In 2013, he moved to Freeport, TX and led the Refining, Processing, Mining and Transmission R&D portfolios within Dow's Oil, Gas and Mining business. In early 2016, he moved back to Midland, MI to lead the M&A integration activities for the technology organization as well as identifying and launching of growth synergy platforms related to the Dow Corning restructuring.
Pankaj holds 15 patents and has coauthored 25 research publications, book chapters and conference presentations. He is a six sigma black belt and served as the founding member of the Conference Board's Innovation Council; which is a cross-industry network of innovation leaders. Pankaj received his Bachelor's in Textile Technology from IIT-Delhi, India, a Masters in Polymer Engineering from University of Tennessee, Knoxville and a PhD in Chemical Engineering from Virginia Tech. He also holds an MBA from The University of Chicago, Booth School of Business in Finance, with Honors.