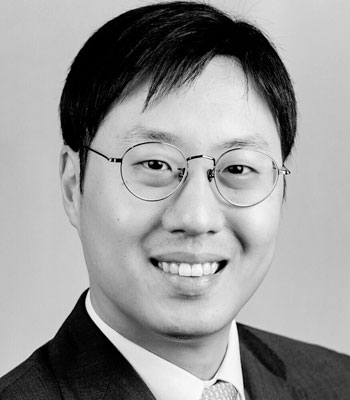 Sehoon Chang
Senior Lab Scientist
Aramco Americas, Aramco Research Center-Boston
Dr. Sehoon Chang is a Senior Lab Scientist in the Reservoir Engineering Technology Team, Aramco Americas, Aramco Research Center-Boston.
Sehoon joined Aramco Americas in 2015 and has been developing an integrated, real-time spectroscopic detection system for deploying Advanced Tracers to improve oil recovery. Sehoon has also designed metal nanostructures for surface-enhanced Raman scattering (SERS) detection of oil field chemicals, synthesized magnetic SERS composite nanoparticles for microfluidic detection, and fabricated reservoirs on-a-chip for enhanced oil recovery microfluidic imaging analysis.
Prior to joining Aramco, Sehoon led a multi-disciplinary team as a postdoctoral associate at MIT's solar frontier center for the fabrication of highly efficient solar cells. Sehoon received his Ph.D. degree from Georgia Tech. conducting research in the field of materials science and engineering with an emphasis on nanomaterials, specifically developing plasmonic sensors.
Sehoon has more than 45 publications including peer-reviewed journal articles and patents with high impact factor journals such as Advanced Energy Materials, Nano Letters, Advanced Materials, ACS Nano.