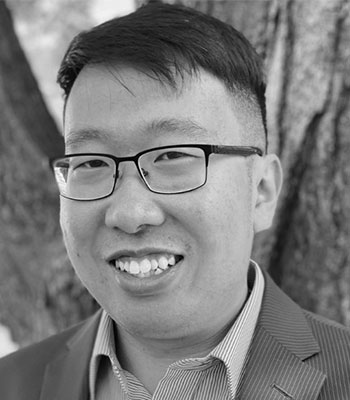 Justin Yang
Co-Founder
DMV Bio
Justin Yang is an entrepreneur, investor, and advisor in the biotech and life science industries. He is the co-founder of DMV Bio, a consulting and advisory firm, and Kaibab Health, a venture studio focused on global health security and infectious disease. He serves as an Advisor to Advanced Technologies International (ATI), Global Health Investment Corporation (GHIC), and Pathway Policy Group (PPG).
Prior to his current roles, Justin served as Chief of Staff and Head of Corporate Development at Lyndra Therapeutics, a Bob Langer company, where he oversaw a $100M US government and NGO non-dilutive grant program focused on oral drug delivery for HIV, malaria, oral contraceptives, and opioid use disorders. He also led business development transactions with Gilead, AbbVie, and Teva.
Justin's previous experience includes serving as Director of the Catalyst Office for Biomedical Advanced Research and Development Authority (BARDA) under the Division of Research, Innovation, and Ventures (DRIVe). During his time at BARDA, Justin worked on a number of innovative programs, including the development of BARDA Ventures, a $250M venture capital fund focused on accelerating double bottom line medical countermeasures, and the creation of the DRIVe Accelerator Network, Johnson & Johnson Blue Knight, Beyond the Needle, and ReDIRECT programs. He oversaw several FDA licensures, clearances, and approvals, receiving three Secretary awards for innovation.
Justin's investment experience includes founding BARDA Ventures, negotiating a Special Purpose Acquisition Corporation (SPAC) letter of intent, and advising GHIC, a global health venture capital firm with a focus on global health and global health security backed by the Gates Foundation, JP Morgan, and BARDA. He has also been actively involved in early-stage biotech and life science companies, including Neuroene Therapeutics and Neoclease, and has experience with IPO/public markets/SEC compliance.
Justin is also a board member of Rockville Economic Development, Inc., where he volunteers to support his local community. With his unique and multifaceted experience, Justin brings a wealth of expertise to support various partnership intermediaries in the biotech and life science industries.