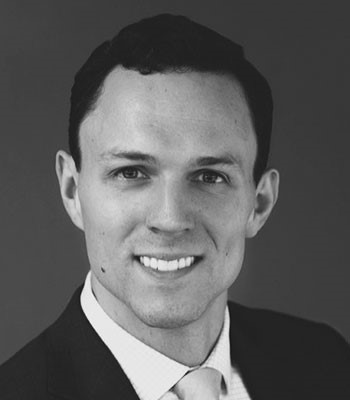 Lee Robinson
Head of Partnerships, Energy
Defense Innovation Unit
Lee Robinson leads the Defense Innovation Unit's relationships across the DoD and Interagency partners on energy-related initiatives. As a joint unit in OUSD (R&E), DIU is optimally placed to bridge the gap between commercial technologies and military needs in energy, a domain rapidly growing in the Federal and commercial sectors.
Lee brings to DIU a mix of private and defense experience. As an Army Intelligence Officer, Lee's background is predominately with the Army's premier infantry unit, the 75th Ranger Regiment and the Special Operations community. During his military career, he gained invaluable tactical and strategic understanding from overseas deployments to combat zones to domestic integration with critical intelligence community partners.
Prior to joining DIU, Lee ran the COVID response for Bridgewater Associates LP, the largest hedge fund in the world. Previous to that, Lee provided strategic investment guidance to Bridgewater's clients in Europe, to include several of the largest institutional investors in the world. Lee's previous private sector experience is focused on the alternative investment industry focused on energy and ESG. He's run business development strategies from direct investing to strategic allocation domestically and in Europe.
Lee earned his BS in Finance from Pace University and MBA from Fordham University. He is a Chartered Financial Analyst Charterholder and a Council on Foreign Relations Term Member.