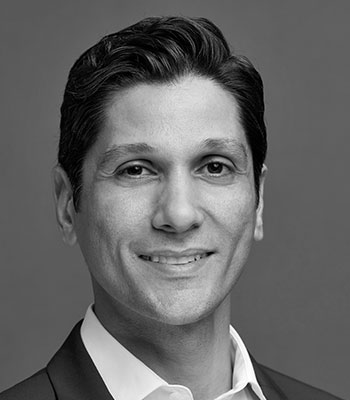 Mounir Alafrangy
Commercial Innovation Manager and Technology Lead
International Space Station (ISS) National Laboratory
Mounir Alafrangy is the commercial innovation manager and technology lead for the International Space Station (ISS) National Laboratory. Alafrangy manages the Technology Advancement and Applied Research Leveraging the ISS National Lab's research announcement (NLRA) and conducts several public speaking engagements annually to provide updates on the scientific achievements created by the ISS.
With an MS in mechanical and aerospace engineering from The George Washington University (GWU), Alafrangy has more than 20 years of entrepreneurial experience spearheading several innovations from concept to prototype. He has provided project management in diverse fields, including mechanical and systems engineering, and has led prototype development.
In October 2019, Alafrangy successfully completed a 45-day confined space mission at NASA's Johnson Space Center in Houston. He was one of four crew members, known as analog astronauts, who were selected from a large pool of applicants to be part of the Human Exploration Research Analog (HERA) Mission XX. HERA is a ground-based analog used by NASA's Human Research Program to study the effects of isolation and confinement on humans. The research being done there will help NASA better understand the hazards of human spaceflight as the agency prepares to send astronauts to the Moon and on to Mars and bring them home safely. During his analog mission to the Martian moon of Phobos, Alafrangy participated in activities similar to those performed on the International Space Station, such as simulated cargo transfers with the Canadarm, virtual spacewalks, lunar landing control, spaceship maintenance, and sample evaluation.
While completing his degree at GWU, Alafrangy's research focused on creating mechanisms that will mitigate the physiological risks associated with long-duration space travel and improve human health on deep space missions.