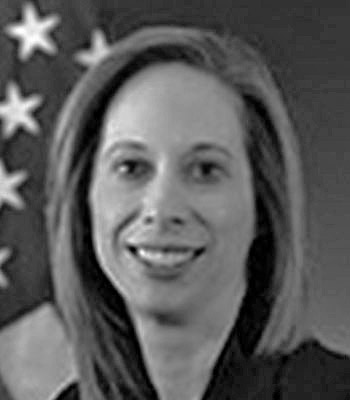 Jennifer Thabet
Program Manager
DARPA
Ms. Jennifer Thabet is an experienced program manager with an extensive background supporting DARPA
and the DoD. Enhancing the ability of the small business community to create and transition revolutionary
technologies that benefit the warfighter, federal government, and commercial marketplace is of
paramount importance in Ms. Thabet's role of Program Director, DARPA Small Business Programs Office
(SBPO). She is focused on creating an environment that considers small business concerns a primary source
of innovative solutions and advancing small business relationships and training opportunities within the
DoD and other federal agencies.

Prior to joining SBPO, Ms. Thabet spent more than 13 years with Booz Allen Hamilton supporting DARPA
and the DoD by providing program and project management for complex government contracts with a
focus on project and financial management. She has specialized expertise in contract negotiations, business
process improvements, and small business relations and risk management. Her experience includes work
in multiple DARPA Technical Offices where she supported all aspects of the DARPA programmatic lifecycle
from program concept to transition. Her background also includes work in DARPA support offices, including
the Director's Office (DIRO) and the Mission Services Office (MSO), where she served as the contract
program manager for DARPA's largest and most complex support contract. Prior to her time at DARPA, Ms.
Thabet spent time as an attorney, specializing in contract law and general litigation.
Ms. Thabet holds a Bachelor of Arts degree from Washington University in St. Louis, a Juris Doctorate
degree from The George Washington University School of Law, and a Project Management Professional
(PMP) Certification from the Project Management Institute.